The Hour Glass Celebrates Alternative Horology
Written by Alvin Wong
The aptly christened 'Rebels With A Cause' event, a dinner-cum-plenary session hosted by The Hour Glass promised to be a riotous evening and it didn't disappoint.
Urwerk, MB&F and De Bethune, three of independent watchmaking's foremost flag bearers were given their time to shine, with respective brand owners in attendance. They were joined by The Hour Glass' group managing director Michael Tay, known in local watch collecting circles as a staunch supporter of independent horology. Guests were treated to a showcase of the three brand's most off-kilter creations. The best bit of the evening, though, was the short Q&A session between the brand owners and Tay, which elicited insightful, humorous, and sometimes politically incorrect, queries and response on the trials and tribulations of independent watchmaking.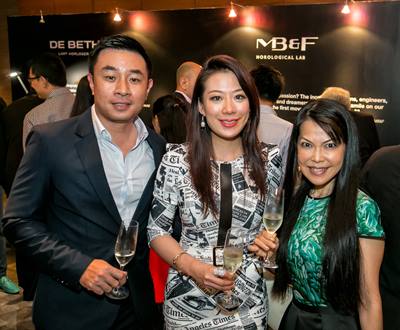 Editor-in-Chief
Alvin promises not to be a douche when talking about watches. He may have scoured the Basel and Geneva watch fairs for the past 15 years, and played an instrumental role to the growth of Singapore's pioneering horological and men's lifestyle publications, but the intrepid scribe seeks to learn something new with each story he writes.  
www.crownwatchblog.com